Published on 07/18/2018 11:28 am
So Trendy About This Yoga Mat That Everyone Went Crazy Over It
"Yoga is the journey of the self, through the self, to the self" - The Bhagavad Gita
Compassionate Yogis seek an ambiance and platform to practice their poses, especially in a serene environment. While chalking out an everyday plan for Yoga practice, it's easy to get engulfed in the thoughts of Yoga postures, poses, and exercises. However, a primary concern is left out of it. We are talking about the platform to practice – the Yoga mat.
Amongst the hugely popular varieties of yoga mat available in the markets, Arka4U's Cotton Yoga Mat makes an impeccable entry to impress the Yogis/users.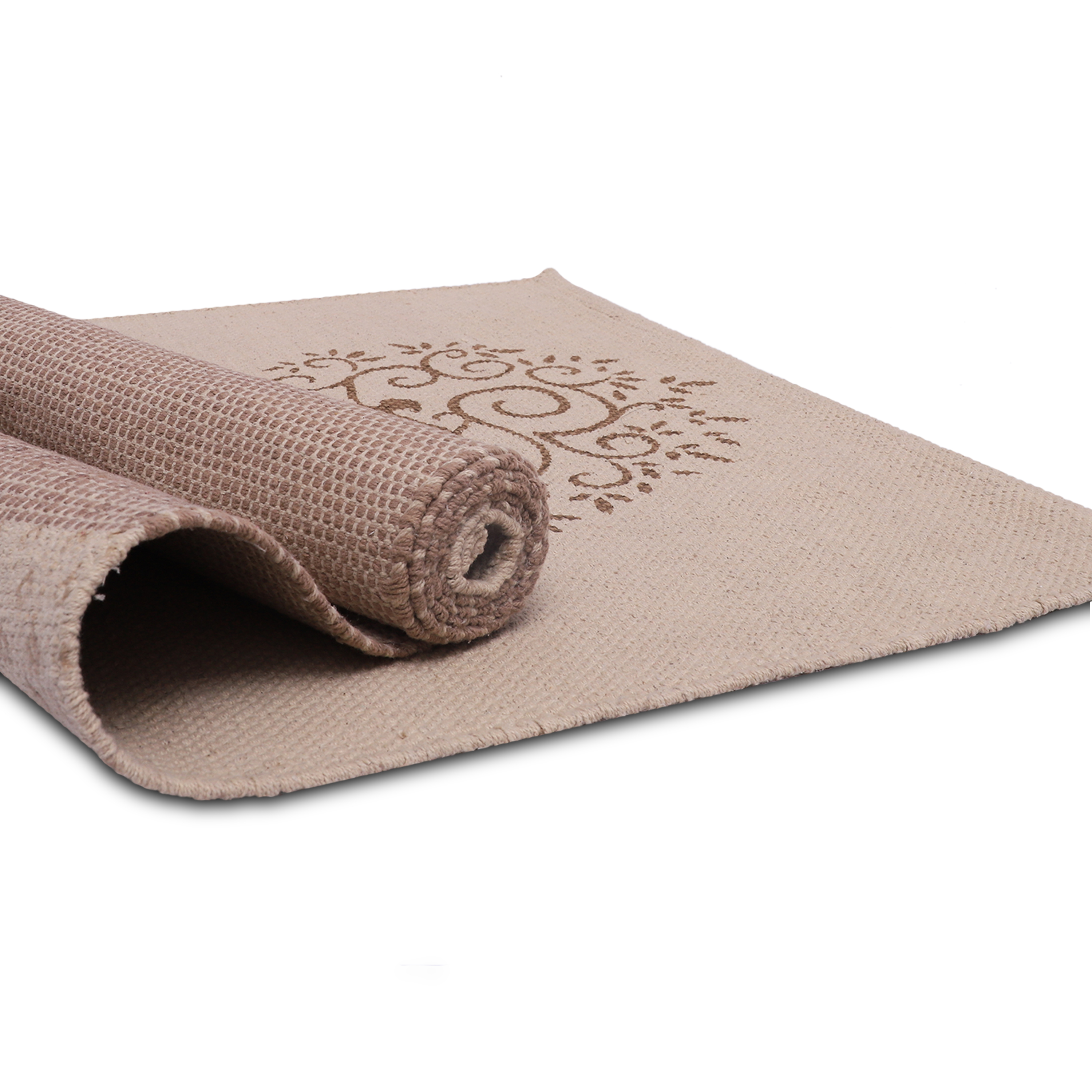 Its unique features overthrow the others in a significant manner. To be precise, the Cotton mats are handmade by expert weavers in India. These genuinely designed Yoga mats spread an aura of optimism and healthy-ness, which directly enthuses a practitioner to commit themselves to deep meditation.
"Clarity affords focus" - Thomas Leonard
Purity and clarity determine the way of approach to a destination. If it weren't the authentic Yoga mats, one is bound to experience hiccups during the practice. Anyone in doubt about the Cotton Yoga mats should learn that the mats made by Arka4U are treated with an Anti-skid solution. Therefore, it prevents any chance of skidding while attempting the toughest of Yoga postures. That's the reason why it got an elevation as the top Yoga mat within a short span of time. Provided the exceptional features, it leads the race in the category of Yoga mats.
Let us consider the Vinyl or PVC mats, for example. With the amount of toxicity prevailing in these mats, one would be vulnerable to several ailments altogether. For the uninitiated, the PVC mats are non-biodegradable and harmful to the environment. Its disposal only leads to the creation of dangerous carcinogens.
Arka4U's brings the best yoga mat varieties online at highly competitive prices. You can visit online to grab the choicest deals now!