Published on 05/02/2018 11:03 am
Choosing The Best Yoga Mat: 5 Points To Remember
A streak of Asanas follows automatically when you find the perfect Yoga mat for yourself.
Yes, the 5000-year old discipline of Yoga demands a serene environment with exuberant and positive vibes. You know it's your place to practice Yoga when you scan your eyes around yourself.
The mat, which is available in various interesting options, was previously ordered in the only version of it – PVC type. However, the world has changed its order and so have the manufacturing companies.
Now, if you go out to choose the Best Yoga Mat for yourself, you have plenty of options for material, texture, color, feature, and so on. Let us help you relieve yourself from some of the trouble and get to the conclusion as fast as possible.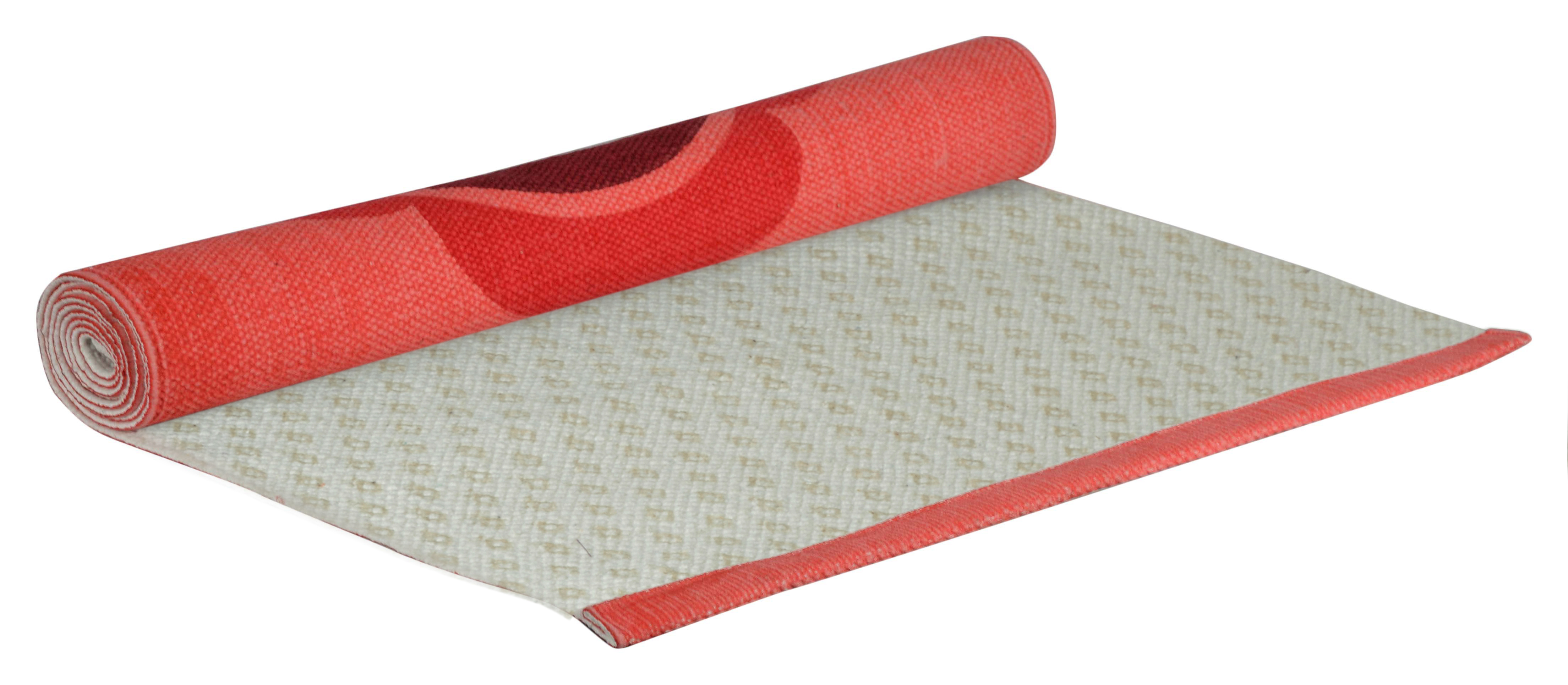 Material selection. If you like stickiness, then the latex types are the first thing that comes to your mind. But, it's time to change that. Plastic elastomer and Cotton Yoga mat categories are rather popular than anything these days. The latter being hygienic and washable, the priority and preference are clearly inclined towards it.
Texture types. With the toughest Yoga pose in tow, you shouldn't buy a Yoga mat with a smooth texture. Rather a tactile and raised surface would offer perfect traction and anti-slipping moments on the mat.
Eco-friendly category. The "Siddha Yogis" preferred non-violence and it augurs well for the occasion that you choose the one with such attributes. The PVC with Phthalates are toxic to both human health and the environment. Therefore, pick the one that belongs to this category.
Thickness. 1/8, 1/16, or ¼? Precisely, you should select the mat according to your requirement. If you are traveling with the mat, the lighter one with 1/16 thickness is advisable for you. On the other hand, a comfy and cushy type is the one with ¼ thickness.
Price range. If you're tight on budget, such as Rs. 500-800, you can find a decent one within the range, but without the best of features. Raising it to above Rs. 1000 can offer an exceptional variety of Yoga mats with unique attributes.
Go online and choose one now!